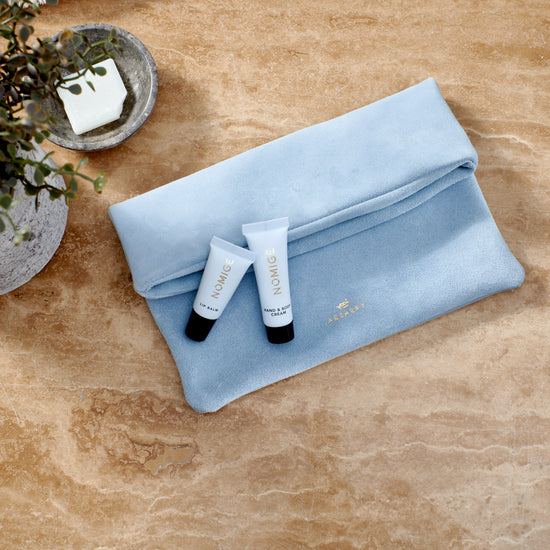 Nomige launches their latest limited edition pouch together with Aesaert and Elisia Poelman
Following their previous collaboration with Brussels Airlines, skincare expert Dr. Barbara Geusens from Nomige, artist Elisia Poelman and handbag designer Griet Aesaert join forces again. This time they go one step further by offering an exclusive, limited edition pouch to a wider audience.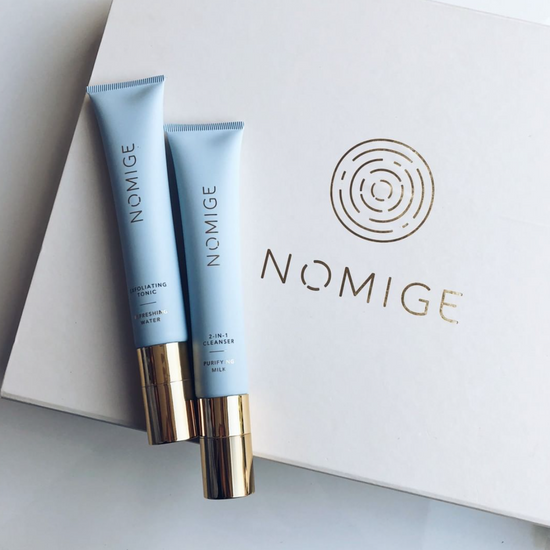 The Aesaert leather case contains 2 essential cleaning products from Nomige: a milky 2-in-1 cleanser with olive oil and inulin for gentle and effective cleansing, suitable for sensitive skin, and an exfoliating tonic with galactoarabinan for a mild peeling.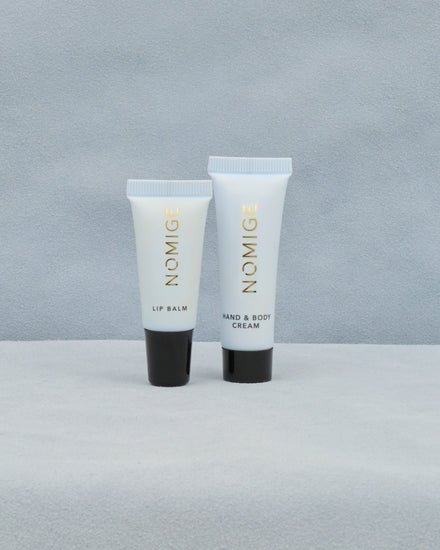 The two mini products from the Brussels Airlines collab are also in the pouch: a Lip Balm and a Hand & Body Cream.
The mini products contain a ceramide complex, grapeseed oil and lecithin for optimal hydration, developed for the dry air in an airplane, but also ideal for winter.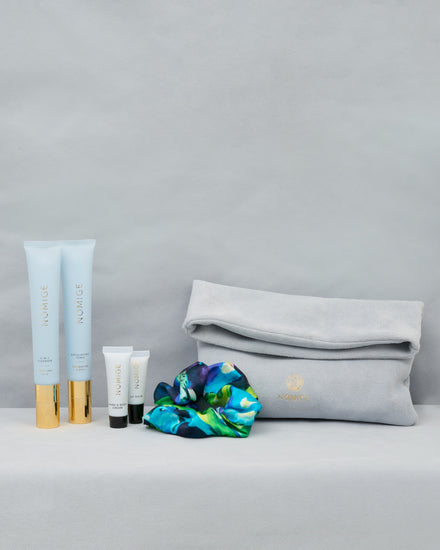 The pouch, which can serve as both a toiletry bag and a clutch, again contains the inner lining of a unique work of art by Elisia Poelman, as well as a scrunchie in the same print.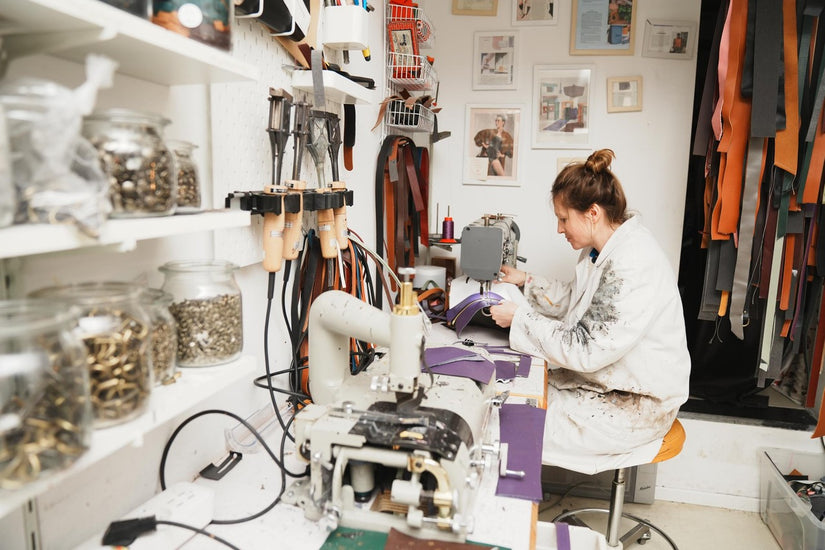 About Aesaert
Aesaert is a Ghent handbag label of handmade leather bags. Griet is an architect with a passion for design and leather. These together form the basis of Aesaert. She works exclusively with Belgian partners and most of it is made in Ghent, but recently she started working with a small production to keep up with demand. Aesaert guarantees a unique piece of leather of the highest quality. The pieces are timeless with an eye for functionality and the environment. The hides used to make the bags come from European cattle intended for the food industry and are therefore a wonderful recovery material.​ The tanning is done in a vegetable way in one of the most renowned tanneries in Belgium.
About Elisia Poelman
Artist Elisia Poelman is a virtuoso in the field of the ethereal borderlands where abstraction meets the tangible. Her brush blurs the boundaries between what is and what could be, leaving you floating in a seductive reverie. Elisia Poelman is not just a painter; She is an entrepreneur and recently completed her residency at the Van Gogh House, but her exhibition 'Tout à toi' can still be viewed at the Van Gogh gallery in Zundert until the end of October.