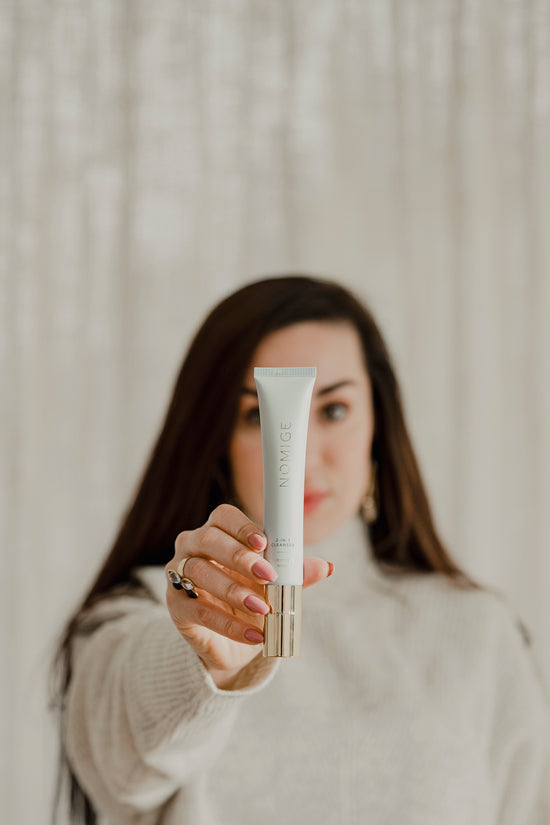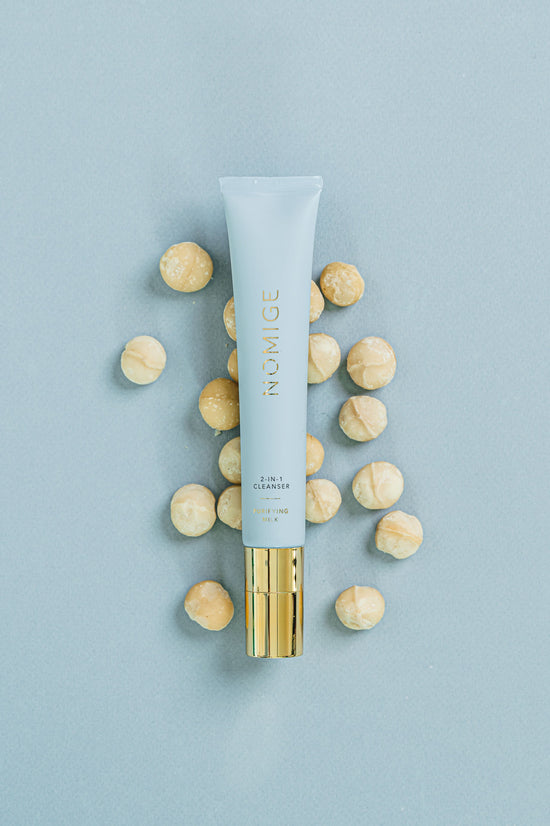 Cleansers
A milky cleansing lotion that is very gentle on the skin:
Cleans thoroughly
Make-up remover & cleanser in one
Does not dry out the skin
Contains perfume
For all skin types
Aqua, Oryza Sativa Starch, octyldodecanol, Cetearyl alcohol, Sodium Olivoyl Glutamate, Microcrystalline Cellulose, Olivyl Hydrolyzed Wheat Protein, Inulin, Glycerl Oleate, Glyceryl Sedhawat, Glycerinia-Flys-Fair-Elypryamia CARBAMATE, SODIUM CHLORIDE, GLYCINE SOYA STEROLS, STEARIC ACID, ETHYLHEXYLGLYCERIN, LACTIC ACID, SAFFLOWER OIL/PALM OIL AMINOPROPANEDIOL ESTERS, SQUALANE, PARFUM, SODIUM HYALURONATE, COCO-CAPRYLATE, PHENOXYETHANOL.
Apply on a damp face. Massage the milk all over your face (and eyes) with your fingertips in a circular motion. Rinse thoroughly with lukewarm water. If desired, you can also apply 2 or more pumps of the 2-in-1 cleanser on a wet cotton pad, so you can use it as a 'simple' make up remover.
Free shipping above 220 EUR.
A Cleansing Routine for every skin type.
We all know how important it is to cleanse your skin at the end of the day. Nomige offers a simple 2-step cleaning routine that complements the other Nomige products. A good 'cleansing routine' doesn't have to take a lot of time to be good for your skin. In this skin tip video, Dr. Barbara Geusens explains her simple 2-step cleansing routine. For this routine you only need 2 products that are easy to use and gentle on your skin. Dr. Barbara herself only cleans her skin in the evening with the 2-in-1 cleanser pack, which consists of the Milky Cleanser and the Exfoliating Tonic.
Read the Blog Post