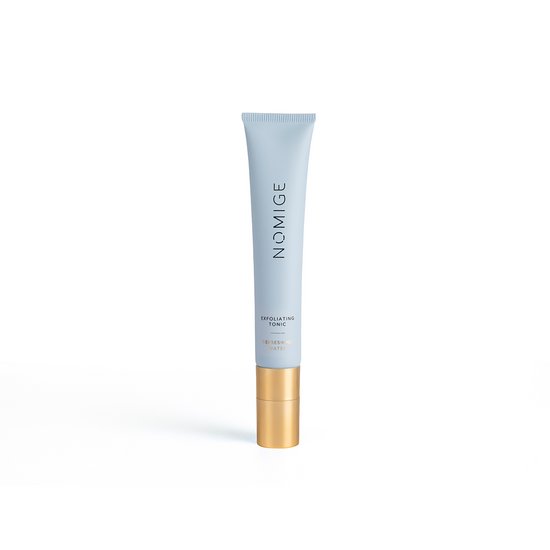 Cleaning
The Tonic consists of a refreshing solution of exfoliating ingredients that gently remove dead skin cells from the top layer of skin . The Tonic is applied after washing your face with the Nomige 2 in 1 Milky Cleanser.
Mild peeling (with galactoarabinan)
restores the pH of your skin
Gives your skin a fresh look
Contains perfume
For all skin types
A Cleansing Routine for every skin type.
We all know how important it is to cleanse your skin at the end of the day. Nomige offers a simple 2-step cleaning routine that complements the other Nomige products. A good 'cleansing routine' doesn't have to take a lot of time to be good for your skin. In this skin tip video, Dr. Barbara Geusens explains her simple 2-step cleansing routine. For this routine you only need 2 products that are easy to use and gentle on your skin. Dr. Barbara herself only cleans her skin in the evening with the 2-in-1 cleanser pack, which consists of the Milky Cleanser and the Exfoliating Tonic.
Read the Blog Post