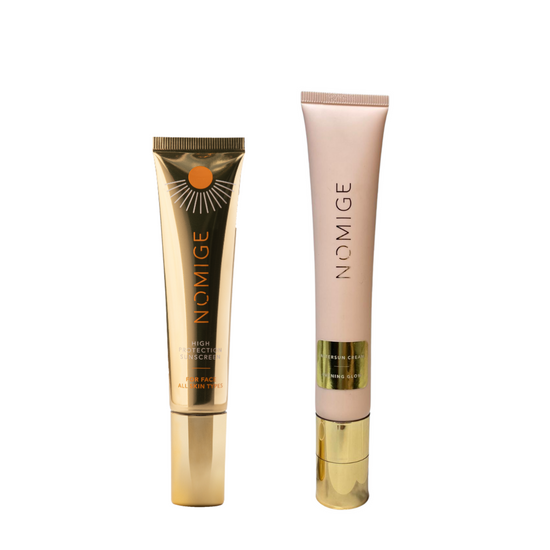 Zonnebescherming
Our High Protection Sunscreen SPF 30+ is made from 100% mineral sun filters . This means that you are protected against both UVA and UVB rays. Protection against both is necessary to prevent pigmentation of your skin. In addition, the Nomige sun cream is a non-comedogenic product that prevents sebaceous glands from clogging.

The Nomige Aftersun contains an SPF 15 factor and is perfect for after exposure to the sun. It provides optimal hydration and regeneration of the skin.


High Protection Sunscreen SPF 30+ - SPF30+ - High UVA/UVB protection - Prevents sunburn and skin aging - Suitable for all skin types - Non comedogenic - Does not leave white marks - 40ml ---- After sun - Soothes the skin - Restores the hydration balance - Helps skin regeneration - Contains SPF15 - Lightly perfumed - 50ml
Gratis verzending vanaf €220.