Discover the Exclusive Travel Case from Belgian Makers for Brussels Airlines
Something special is about to happen in the world of aviation and design. Three talented Ghent entrepreneurs join forces to create a unique, tailor-made amenity kit for Business Class passengers of Brussels Airlines. However, this is no ordinary kit, but rather a work of art in the making.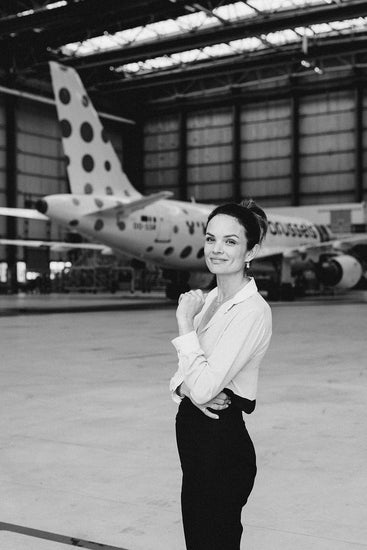 Nomige x Brussels Airlines
Dr. Barbara Geusens, the founder of Nomige, adds her scientific knowledge to this special collaboration. Nomige is known for its personalized, innovative care products, and the lip balm and lotion in this travel case are specially designed for the discerning traveler. These products will protect and refresh your skin during and after a long flight. Dr. Barbara Geusens is enthusiastic and says: "In addition to skincare, traveling has always been a passion. The fact that my products now fly around the world and gain international fame is a dream come true."
Aesaert x Brussels Airlines
But that's not all. Griet Aesaert, the designer behind Aesaert, created the pencil case herself and it is no ordinary pencil case. It is a work of art in itself. Griet's special linings give her designs a unique look. She was immediately inspired and said: "Customization is in our DNA. When colorful bags for travelers were mentioned, I immediately thought of Elisia Poelman's paintings."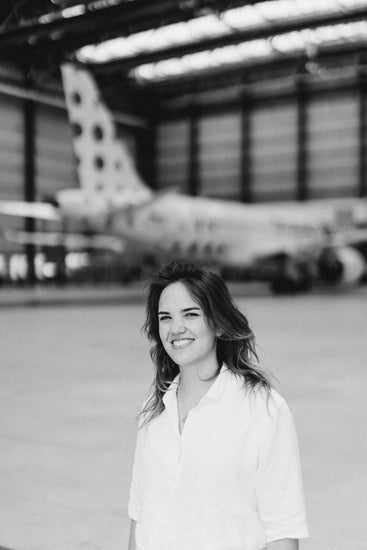 Elisia Poelman x Brussels Airlines
And then we have artist Elisia Poelman, who stimulates the imagination of travelers with her painting. The inner lining of the case contains a unique piece from her own painting "A tourist in a dream." The matching sleeping mask also bears a detail of this work of art.
This is only the beginning of a two-year collaboration between Brussels Airlines and this dynamic Ghent team. A new color scheme and design will be revealed every six months, resulting in a total of four unique designs. This collaboration brings together travel, art and skincare in a way that gives your travel experience an extra touch of luxury.
Welcome aboard!