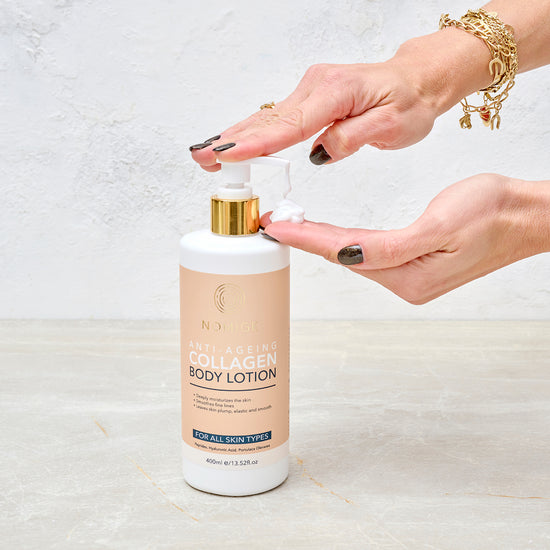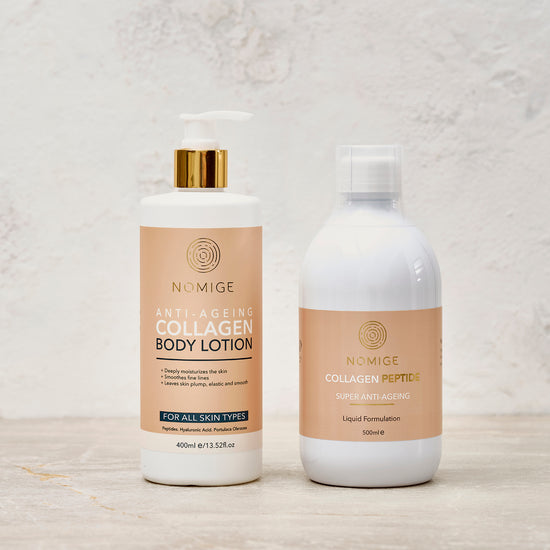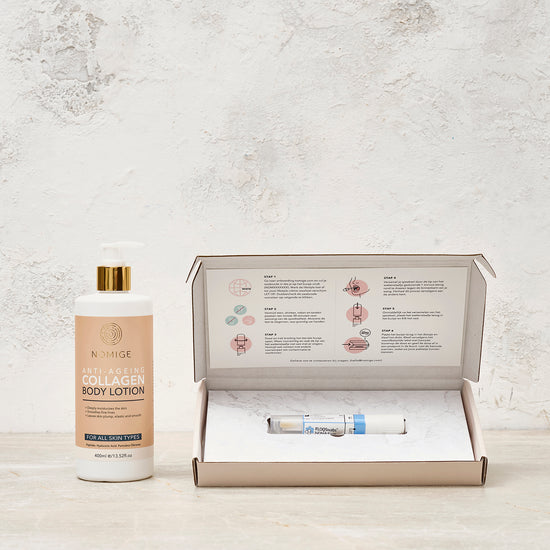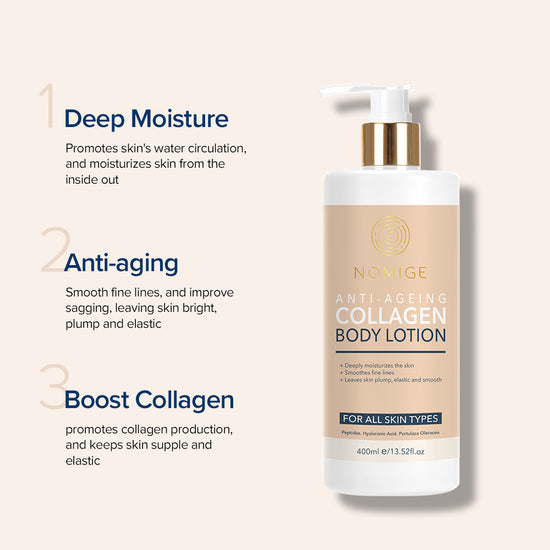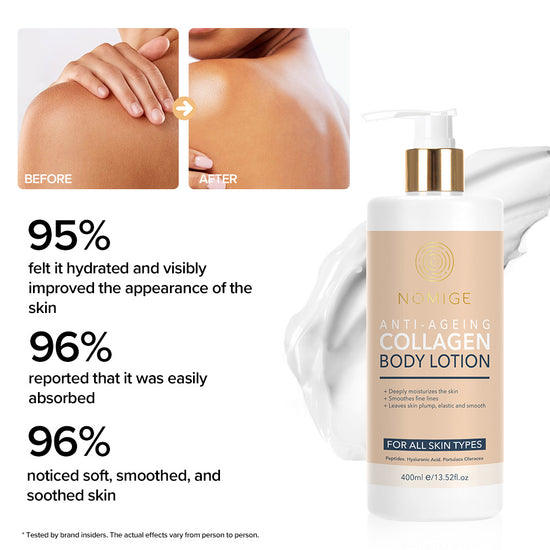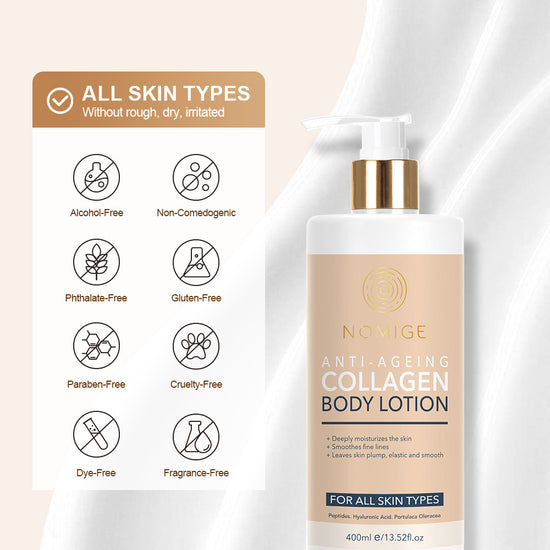 accessories
Collagen body lotion
$68.00
This new body lotion with collagen peptides , hyaluronic acid , oatmeal and amino acids provides firm, hydrated and radiant skin.
This rich, creamy texture gives a luxurious feeling on the skin. Silky soft and non-sticky . This body lotion was created at the request of our customers and is a variant of the body lotion that we created exclusively for Brussels Airlines.
In addition to hydration, this body lotion provides a firmer décolleté , arms and legs. This body lotion is suitable for the entire body and all skin types. And definitely a must-have if you are genetically at medium or high risk for collagen.