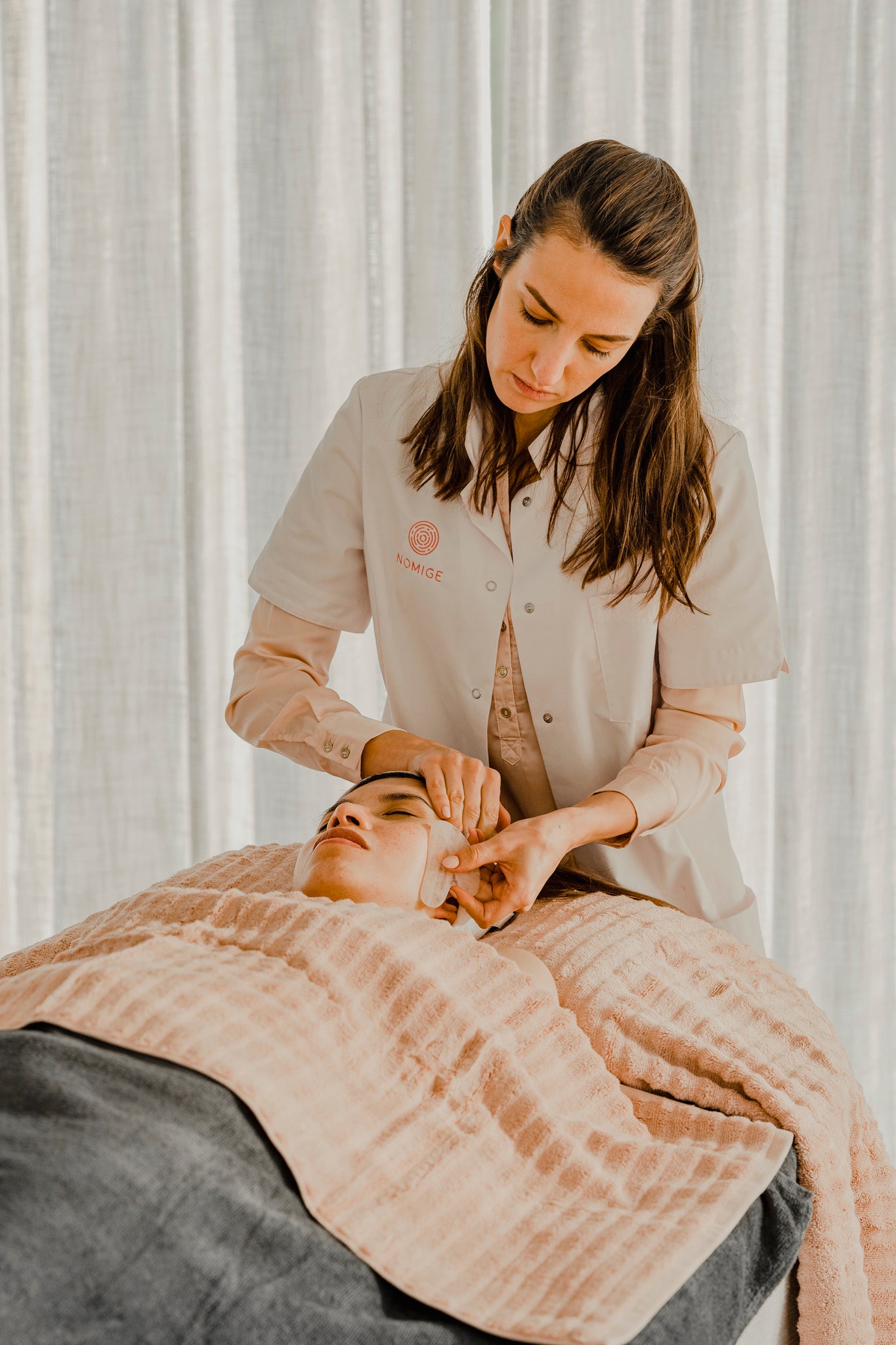 Skin center
Inner tree
Bagattestraat 157A
9000 Ghent
Easily accessible by public transport (tram stop "Savaanstraat"). Or public parking spaces in the area ("parking ZUID")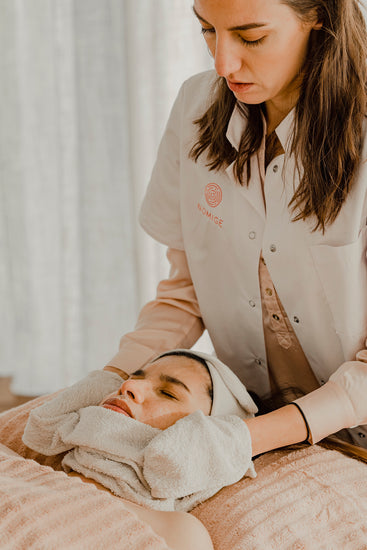 Our unique approach
At the Nomige Skin Center we look at both the outside and inside of your skin. During your first visit, our skin expert determines your visible skin condition and we take a one-off DNA sample via a simple saliva test. Already on your first visit, we adapt your treatment based on your visible skin needs. During the follow-up visit, your DNA-based skin report will be analyzed together with our skin expert. After this, we will then further adjust the treatment with your unique personalized products based on your DNA. Our DNA protocol is in line with privacy legislation where we only look at the markers that are relevant to the structure of your skin.
Relaxing personalized treatments
Based on your visible skin needs and DNA results.
We start the session with a skin consultation and DNA test by a skin expert.

Price first appointment: € 150 for the skin consultation (15 minutes) and treatment (60 minutes) including a one-off DNA test and extensive skin report.
Make an appointment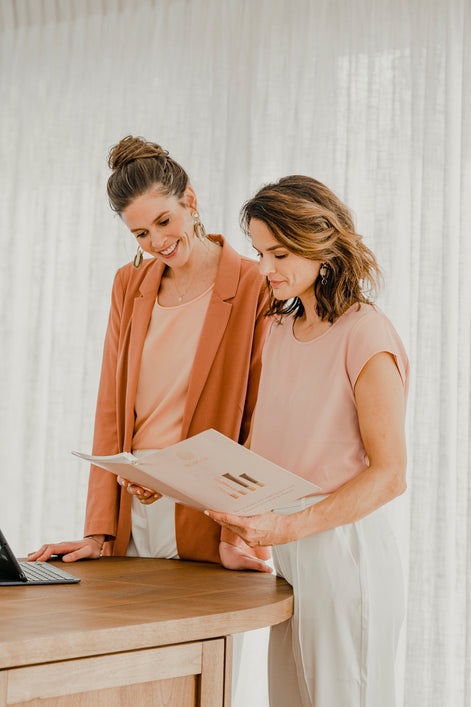 Do you want to offer your clients tailor-made skin care?
Let's partner up!
Would you like more information?
Click the button below and contact us for a no-obligation consultation.
Partner Up with Nomige